Lord Baltimore Assembly No. 2470
Fourth Degree Color Corps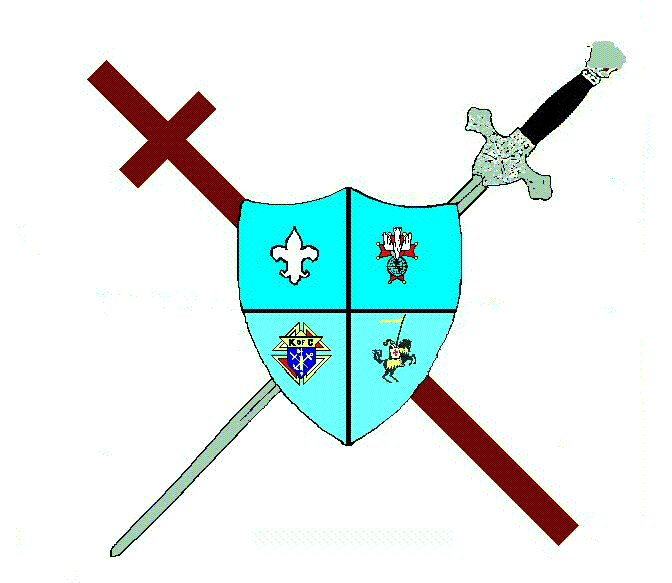 Updated 3/22/1998
Certified Color Corps
All members of the assembly Color Corps have been certified as members of the Honor Guard.
Commander
Vice Commander
S/K Earl S. Thorne
Honor Guard
S/K Phillip L. Nelson, PGK, PFN, FM
S/K Carl L. McClanahan, PGK, DD, FN
S/K Donald L. Theurer, PGK, PFN
S/K Charles H. Smallwood, Assistant District Marshal
S/K Lawrence J. Smialek
S/K Lionel R. Fredge
S/K Laurence M. Donnelly
Training and Practice Schedule
Every first Thursday of the month a traning and practice session will be held for training new members of the Color Corps and to ensure the certified Color Corps follows the policies of the Knights of Columbus Fourth Degree and meets the requirements specific to the Archdiocese of Washington District.
All sessions will begin at 6:00 PM at St. Francis DeSales Church Hall unless circumstances cause the Commander to cancel the session.
The following are topics that will be on the training schedule
1. Flag Etiquette
2. Color Corps Training - Column formation
3. Color Corps Certification
4. Color Corps procedures for Mass
5. Procedures for the Installation of Officers
6. Use of the Sword
7. Color Corps procedures for Eucharistic Adoration
8. Observants pertaining to the U.S. Flag (multiple sessons)
Scheduling the Color Corps
Requests for Color Corps within Calvert County must be made through the Commander and are subject to the approval of the Faithful Navigator of the assembly. You may E-mail us, or write: Eugene T. Reimer, Sr., Color Corps Commander, Lord Baltimore Assembly, P.O. Box 2367, Prince Frederick, MD 20678-2367.
Requests for activities in the Archdiocese of Washington District should be forwarded to the one of the local assemblies or the District webmaster and are subject to approval by the Faithful Navigator of the local assembly and/or the Master.